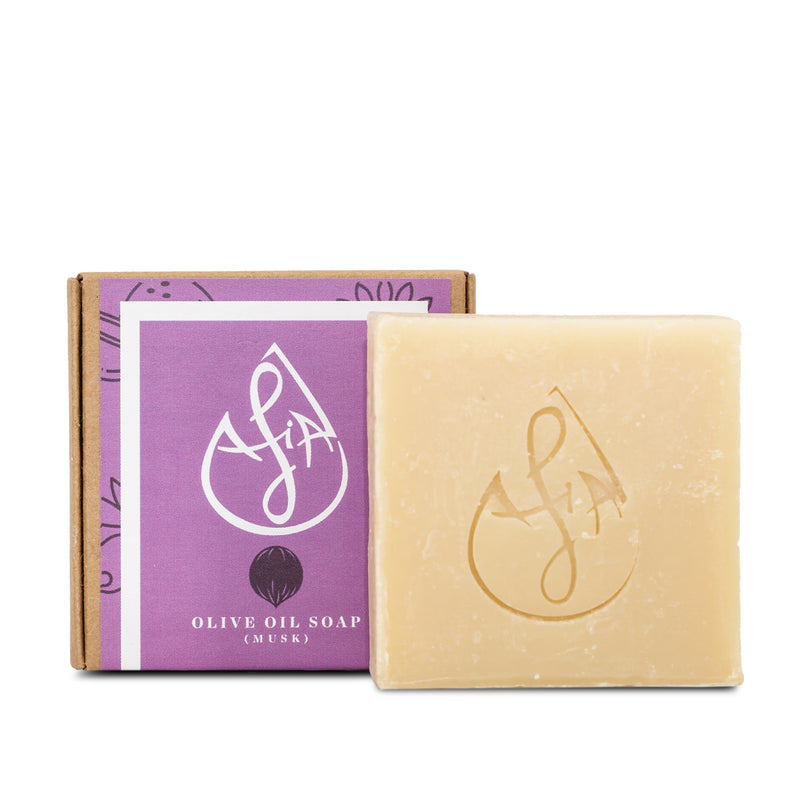 Musk | AFIA Olive Oil Soap - 70 g (2.5 OZ)
In stock
Looking for a natural and safe way of keeping your body moisturized throughout the day? Tired of investing in expensive fragranced soaps which make your skin excessively dry or even irritated? The Afia Musk Olive Oil Soap is the perfect solution!
Handmade olive oil soap.
Natural and organic ingredients.
Suitable for all skin types.

Gentle and lightweight touch.
For hand, face, and body.
No fillers, Parabens, or harsh chemicals.
Safe for sensitive skin and children.
Excellent addition to your beauty regime. 
AFIA soaps are handcrafted by professional artisans following ancient traditions that has been passing on from one generation to the other since the 1880.
Afia soaps are handmade in Lebanon and packed in USA
 Ingredients: Olive Oil, Coconut Oil, Sunflower Oil, Sustainable Palm Oil, Musk Fragrance oil, Lye Water.
warning: keep it away from your eyes.